As mentioned in my last post and now that I have processed my thoughts fully I would like to share the story of my mother Kashmir Kaur Gill and what occurred in her rather independent but absolutely relative encounter to mine with Post Office Ltd. I have tried to rationalise that whole chapter and it still doesn't make any real sense. She and my father to a lesser degree have suffered the consequences of Post Office's legal clout and the "no blame, your fault" – strategy for almost a decade.
https://www.oxfordmail.co.uk/news/8092911.woman-tried-to-hide-loss/
They had at the time of engaging with Post Office Ltd accrued enough equity and savings to not have to worry about retirement. My memories of my childhood are mostly of my parents working each day 7am to 11pm, providing retail convenience in our council estate.  We lived in a flat above and over a period of 20 years we had grown a small council owned corner shop which no one wanted in the 80's to owning the block of 5 properties which included 5 shops in the 90's. In contrast and since dealings with POL, They now both work in a Petrol Station on minimum wage!. They still can smile, lets not be over dramatic! (The wonders of a strong marriage, Sikh faith and grand children) and are grateful for what they have.
When I read to her the story of Seema Misra and pointed out the similarities and tried to paint a picture of hope and possible justice… rather than jumping up and saying that happened to me as I did, she said I should just be grateful that I did not go to jail! the pessimism that she bears is a depressed internal dialogue and trust me that she has lived in the shadows since. I believe with prolonged suffering many people accept that things will never change and then suppress the pain so it gets locked into the subconscious but reflects heavily in their persona to anyone looking in.  Anyway, I continue to believe we live in a great country and that and justice will eventually be served and I have met many good people in this process so have confidence that I can share her story and speak about Post Office dealings in good faith.
My parents are first generation immigrants from small villages in India, they are not tech savvy and do not really understand what is going on with the #postofficetrial. I spent many an evening in November translating the live tweet summaries from Nick Wallis's blog and the very little coverage in main stream media to them in their mother tongue of understanding – Punjabi. Like myself, my father has been added as a claimant and his case covers both his and my mothers woes. I have looked at raising an application to the CCRC for her case but having seen they are slow and taking a "lets see what happens attitude", we have not yet completed it.
So after I had been extradited from the family I had heard news that they were taking over the Post Office's which I was previously running from the temporary subpostmaster, It was a bombshell to me! My parents had been convinced by the area manager that all failings were my fault! and through the local gossip and family circles had followed suit in thinking that their son "the fraudster" must have done something wrong. At the time, I had seeked refuge and spent extensive time with my ex-wife's family who were very supportive and assisted me in any way possible. They were dark years and I cannot just dismiss that they did not help me at a time of need.
I firmly believe my fall out with the my parents poised opportunity for the hawk eyed area manager to pounce as in having removed me from the equation he was able to push things along as per his required direction. This was the guy who now leveraged the idea I was a criminal or incompetent but is the same guy who had given me three post offices in 6 months to run and had said to me on the day of my audit "Get your dad to pay it, he has plenty of money!". In truth he had followed the Post Office business rhetoric of "He is the only one that this has happened to", "Horizon cannot be wrong" and just duped someone new which on this occasion were my parents.
I don't mention my father (I wrote this blog about him) much because to be quite honest even though he was the Subpostmaster by name, he did not have the best of health at the time and barely worked. He would mostly be in the garden, looking after properties or helping with cash and carry runs for the retail side of the business. They had assembled good staff who were honourable and respectful and would assist her to do the balancing each Wednesday and daily reporting. She was affectionately know on Cowley Rd in Oxford as 'Auntie' and often cooked for the homeless on Thursdays as part of a local initiative.
During the period they were operating the Post Office, we were still not on the best of terms and the relationship had become strained and needless to say very painful after the arguments we had on the day of my termination. Without any relevant or official position of which Post Office were firmly aware, my mother ran the Post Office very well. The remuneration had increased substantially and she once showed me stats which said the Post Office was the top performing in the region. Needless to say she was hyper vigilant with money after what had happened with me and on the surface all seemed good and well.
It was only now that the ego's had been deflated as my parents suffered the same fate that we could discuss the truth openly. She said each week to balance for the Post Office she would pour in the shop takings as she was afraid she would lose it if she didn't. I asked her specifically about the Horizon computer system and know her answers and they are the same as the many other stories I have now heard.
The Post Office which they had expanded through match funding by investing more money in the region of £180k had gone from the small office which I ran before termination to a large combined store. It had a combi-counter adjoined to the retail side of the business and offered all Post Office services til 11pm at night. It was a testament to their commitment and hard work that they had transformed it.  In terms of the problems she encountered they were Lottery Scratchcards, ATM, Cash remittance and Wednesday balancing… I asked her what did you? She said I just kept putting the money from the shop takings into the Post Office to make it balance!! as I was afraid that they would take the Post Office away and then we would have nothing. She called the helpline and area manager many times and said they just told her to make it good!
Lightning Striking Twice… What are the odds?
Once she realised that she could no longer keep putting money in she said that she then had to roll over anyway because she could not make it good and this is ultimately what she was sentenced for – "False accounting".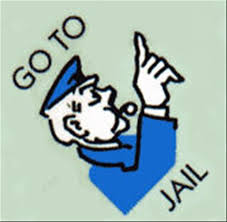 At the time of hearing about it I felt some how justified that they can now see my perspective. At least they would know what I was talking about back in 2004 and it was never a thought in my mind that they would have taken the money.
Now that they could understand what I had gone through and why I had been suffering mentally and they actually felt my pain at first hand. Gods way? I am not sure. I would not wish any harm on my parents but I had locked up so much anger about how  this could happen to me and then when it happened to them it was as if I felt relief that now they will know it was not my fault. That is very sad and I am deeply ashamed. However, It actually brought us back together. Families tend to come back together in hard times and put differences aside.
When the auditors/investigators arrived she says that they searched their home. The property was being renovated so assumed that they must have taken it. This from my perspective was an absolute disgrace as this was an assumption which was then murmured back to them in passing conversation in termination interviews with my father. They were not poor or in need of Post Office money to do the renovation and still had property in Coventry, equity and regular income from those sources. There was absolutely no need for theft, no motive and certainly never a thought that would have crossed my parents minds.
I along with my sisters explored every avenue to assist them as it was made very clear that she was looking at a custodial sentence. My younger sister had even visited a senior Post Office figure who admitted to her only verbally that "these things happen a lot" but I cannot substantiate that as we have no records. We paid for the very best legal team we could find and they advised that she would need to plead guilty to the false accounting charge and repay the money as soon as possible which was in the region of £57,000 and then they could move to have the theft charge dropped in court at best. They sold the property in Coventry and paid the mismatch immediately and when they totted up their financial position…they had basically just lost everything! The held on to hope that they could still get a reasonable amount for their investment into the Post Office but they were forced to sell at 60% of the market value and it was pretty much snapped up as a now attractive proposition on the face of it.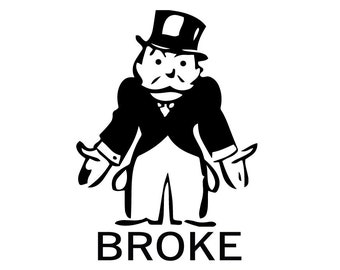 On the day of the court, I remember it was Icy and we walked to the court from the car park. My mum was squeezing my hand and she was more worried about being photographed by a reporter and her name being destroyed than anything else in that moment. She had also prepared herself for jail and discussed what we would need to do to look after dad if the worst case scenario occurred. Someone kind of startled us outside of the court and she thought it was a reporter taking a picture and then slipped and fell over. It was just someone entering court and she broke down again and I picked her up and we walked in.
As the charges were read out, it was made clear to the judge by her defence that she did not take the money and the only possible outcomes which were discussed were that it must have been taken in some way by someone but possible software flaws were not an option nor was they proof any kind of thorough and transparent investigation. We didn't care at that time what the assumption was and only wanted to know mum was coming back home with us. The judge literally with his last word dismissed the theft charges and charged her for false accounting.
She spent the next 5 years, pot washing in the back of Indian take-away's as she had a criminal record and no longer attended any social or family gatherings and became a recluse. My father has told me recently that there were points that she was suicidal and also that the curtains stayed closed for weeks on end. She never returned to Cowley Road where she had so much goodwill and the story reached the Oxford Mail and spread like wild fire.  I was deeply distracted at this time and had gone in a separate way in running rural pubs as they were low investment acquisitions and  I was trying to build my I own businesses as I needed to support my family and no longer had any fall back.
The last image is my mothers hands as they are like Brillo Pads…. Living the Dream!